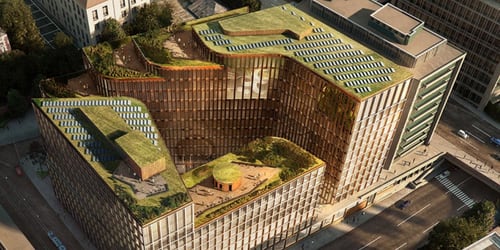 Profroid has extensive experience working with a diverse range of leisure markets, including hotels, stadia, and ice rinks. Our expertise in refrigeration, air conditioning, and heat pump technology ensures that we can deliver effective solutions to meet the specific needs of each customer. Our systems are designed with natural refrigerant (CO2), which is not only environmentally sustainable but can also result in reduced capital and operational costs.
As a leading supplier of ice rinks, Profroid has a proven track record of delivering exceptional results. We recently provided an innovative system for the Beijing Winter Olympics, which used high-grade heat recovery technology to manage ice temperatures down to 0.5°C. This technology was also used for showers, underfloor heating, and dehumidification, enhancing the overall experience for visitors.
At Profroid, we understand the importance of creating a positive experience for your guests, and our team of experts is available to provide support and guidance throughout the entire process. Contact Us today to learn more about how we can help you achieve your leisure market goals.