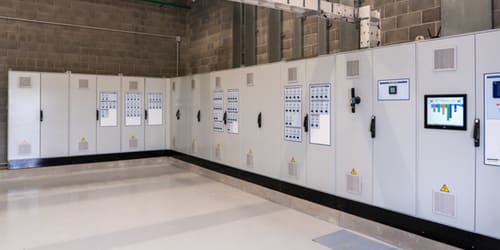 Profroid is a leading supplier of high-efficiency refrigeration, heating and cooling systems and services towards the industrial market. We offer a comprehensive range of HVACR products that generate hot and cold water for a wide range of sectors, from large industrial facilities to domestic dwellings across Europe.
As the HVACR market continues to evolve, Profroid has embraced new and innovative technologies that have enhanced the operation and lifecycle of our chillers and heat pumps. With sustainability and the environmental impact of heating and cooling systems becoming a top priority, we have made a conscious effort to use natural refrigerants with the lowest possible global warming impact. That's why we're proud to offer a comprehensive range of chillers and heat pumps that use completely natural refrigerant, CO2.
As a European leader in the HVACR industry, we provide standalone heating and cooling systems or a combination of both, tailored to meet the specific needs of our customers. Contact us today to learn more about our cutting-edge products and services, and how we can help your business thrive while minimizing your environmental impact.