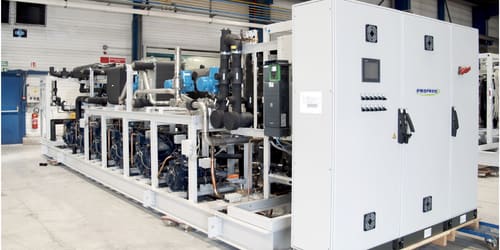 When designing an efficient and sustainable heating or cooling system, it's important to consider integrating different HVACR systems. This approach can lead to significant capital savings by eliminating the need to purchase multiple systems, as well as enhanced performance through the use of heat recovery, energy savings throughout the system's lifecycle, and reduced maintenance and servicing costs.
Profroid is at the forefront of innovation across our product portfolio, offering the most versatile and flexible solutions in the market. Our products are designed to support the integration of heating and cooling systems simultaneously, making them suitable for a wide range of applications.
If you're interested in learning more about how an integrated HVACR system can benefit your business, Contact Profroid today for an initial consultation with one of our specialists. We're here to help you create a customized solution that meets your specific needs, whether you're looking to reduce energy costs, improve system performance, or achieve your sustainability goals.